The 8th Fire
One Earth * One Whole Circle * Again
---
Director's Comments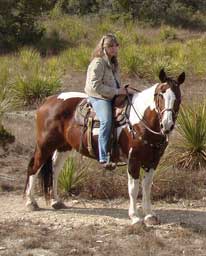 Cindy Pickard
I came to the first Igniting the Fire gathering in September 2006. I was affected by everything: the ceremonies, the drums, the elders... everything. I had never experienced anything like it and it will be a part of me forever.
Throughout those 4 days, I noticed that Dave Courchene never changed--he seemed to be always smiling, laughing, helping and expressing kindness in one form or another. This is very rare--there are many people who speak well and have great ideas but their words and ideas do not translate into their actions. So I wanted to do something to help Dave take his vision out to the world and I wanted other people, people in my world to share the experience and to feel some of the feelings I felt.
The best way that I could do that was through creating this documentary, THE 8TH FIRE.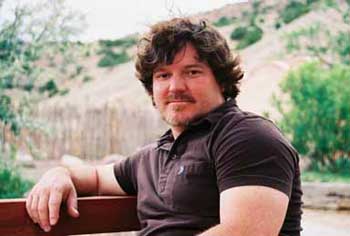 Andy Pickard
I made the THE 8TH FIRE together with my son, Andy who is a person of the heart, willing to accept almost any challenge and an extremely gifted commercial editor.
We faced a lot of challenges. As raising money is definitely not one of my talents, we had no funding for the documentary and several times, I wondered if we were completely crazy for going ahead with it. But I have always followed my intuition to whatever strange places it has lead me and I have always known when something is right and I knew this was right, not only right but that it had to be done.
We had the premiere of THE 8TH FIRE on October 13 in Austin, Texas. Dave came to speak, traditional Lakota dancers danced and the amazing Native American Reggae band, NATIVE ROOTS played. The audience was a unique and widely diverse group of people representing different cultures, walks of life and ranging in age from small babies to elders in their late 80s. These people came together to experience a message and a vision of HOPE and this is probably why everyone seemed so HAPPY! We called it The 8th Fire Experience
In the 5 weeks since then, THE 8TH FIRE has quickly developed its own life and we have gotten orders and inquiries from around the world...and this is just the beginning! It is our vision to hold 8th Fire Experiences throughout the world.
| | |
| --- | --- |
| I do want to thank everyone who appeared in THE 8TH FIRE and all those who helped out with this production and I want to express our special thanks to the those who contributed music because music always brings everything together: Tom Bee, our co-producer and the owner of Sound of America Records/SOAR who allowed us to use many of the songs from the artists on his label, Troy Westwood/Little Hawk, Cody Little hawk Swimmer and the Redshadow Singers. Thank you! | Tom Bee |
We hope your experience in watching THE 8TH FIRE is as meaningful and inspiring as ours was in creating it. We will always be grateful for the opportunity. It has changed our lives forever.
Cindy Pickard
Andy Pickard
November 20, 2007
---
© Copyright 2007 Rites of Passage